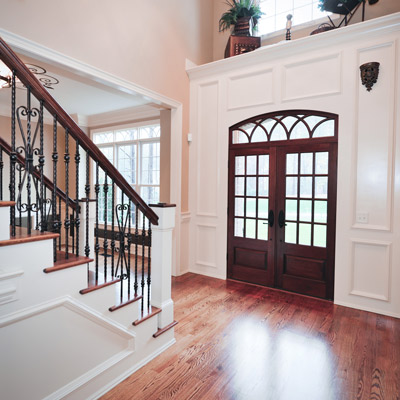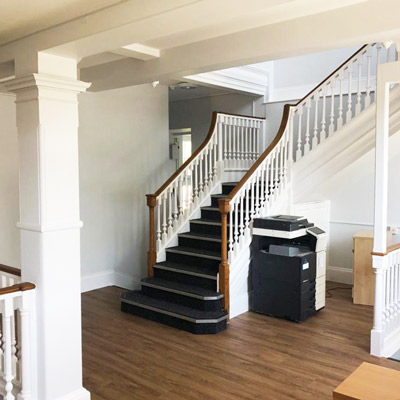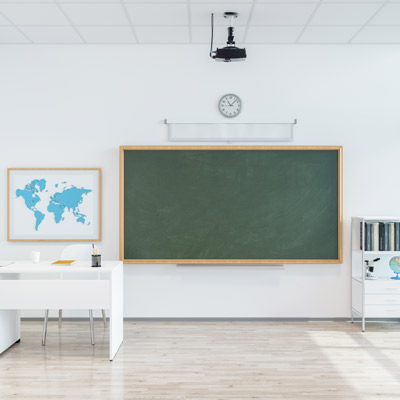 School Painting and Decorating services
---
We provide quality painting and decorating to schools in the South East of England. It is our purpose is to create professionally decorated schools, that contribute toward a calm and distraction free environment for staff and students.
While we have previously focused on residential properties, over the last 5 years we have considerably increased our commercial profile. This means that the high standard of residential work is carried over to our commercial projects, resulting in a higher quality finish.
You're in safe hands
---
As a family run business we have over two decades of experience and praising recommendations. We are also covered by Public Liability Insurance and have all of the necessary Health and Safety documents regarding Schools that may be needed, whether a risk assessment or method statement for the project to be carried out.
If it is required our decorators will have in place any necessary DBS certificates.
Free quotation
---
If you would like a free quotation for school painting and decorating please contact us. Our quote will entail the exact specification as requested by the customer. It will also show exactly what work will be carried out with the fixed price for this work. This means you, the customer, knows exactly where you stand before the works start and you know exactly what to expect from us. If there are time constraints on a job we will ensure that we work with the customer to provide the service they need so complete the work within time and the budget agreed.
All of our quotes are sent out with our Terms and Conditions. This is so there is clear agreement between Mark Pinchin Painting and Decorating Ltd and the customer. These clearly state exactly how the works will be carried out so again you know exactly where you stand from the beginning until the end of the job.
Work schedule
---
We aim to schedule work in such a way that it best suits your needs. If you need painting and decorating work done in your school or on school premises, and you require the work to be carried out only on weekends, then we will arrange our decorators to accommodate your needs. If you want us to work normal hours during the week we will do so.
Our decorators also work over holiday periods. We can get the job done quickly and efficiently with minimal disruption to you. And to ensure, of course, there is enough time for teaching staff to fully prepare their classrooms for the new term.
The schedule of works is agreed with the school staff prior to the work starting. And then any changes that occur during the job can also be accommodated.
To see the full list of areas we cover click here.
Let's get your project started:
---